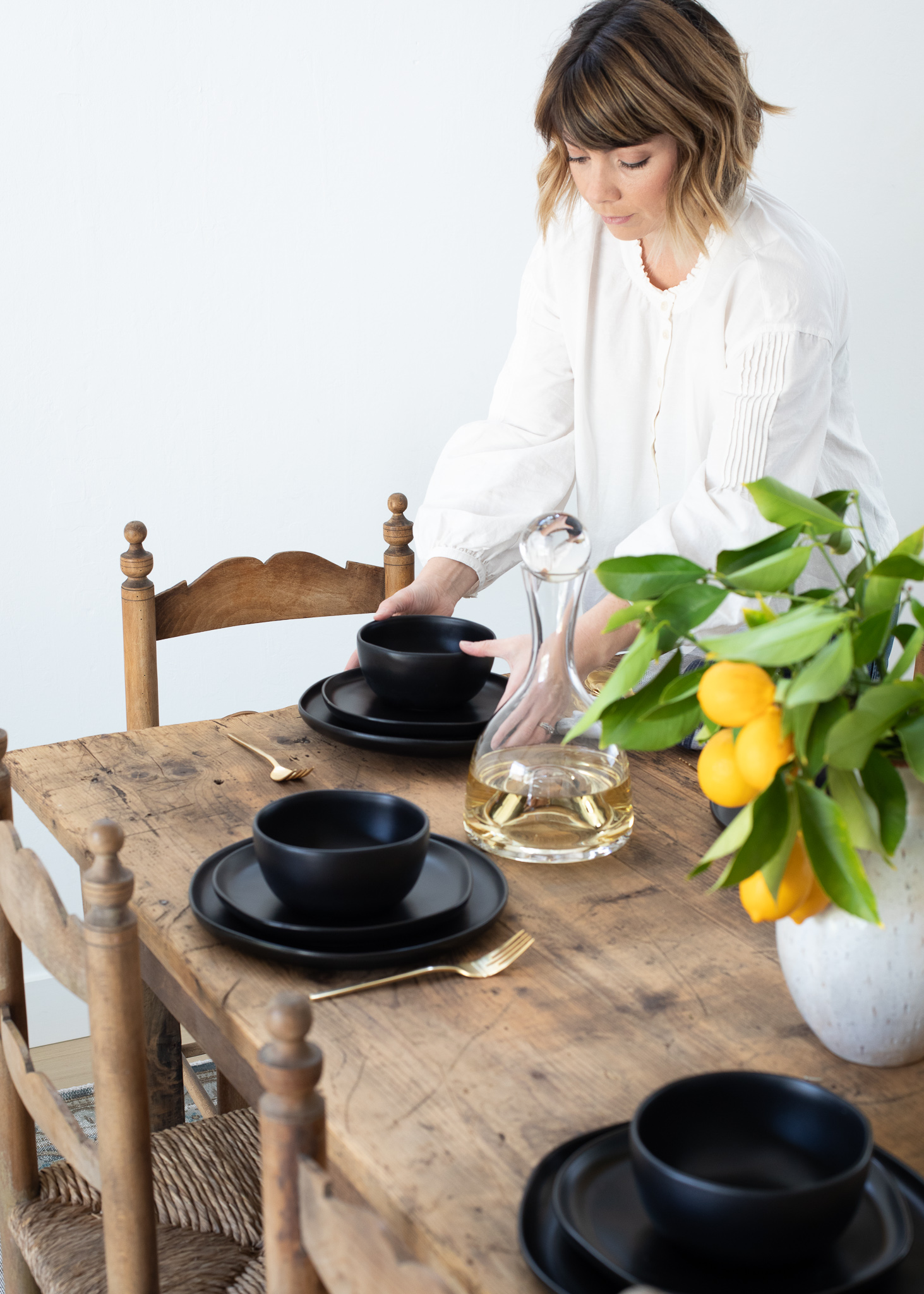 The more "adult" I become, the more I lean towards filling my home with beautiful, everyday things. I've been dreaming of a new kitchen since we bought our house and basically have the plans all figured out in my head. I will say, I haven't decided whether or not we are going to incorporate open shelving for our kitchen, but I love the idea of having a designated area to display pretty dishes.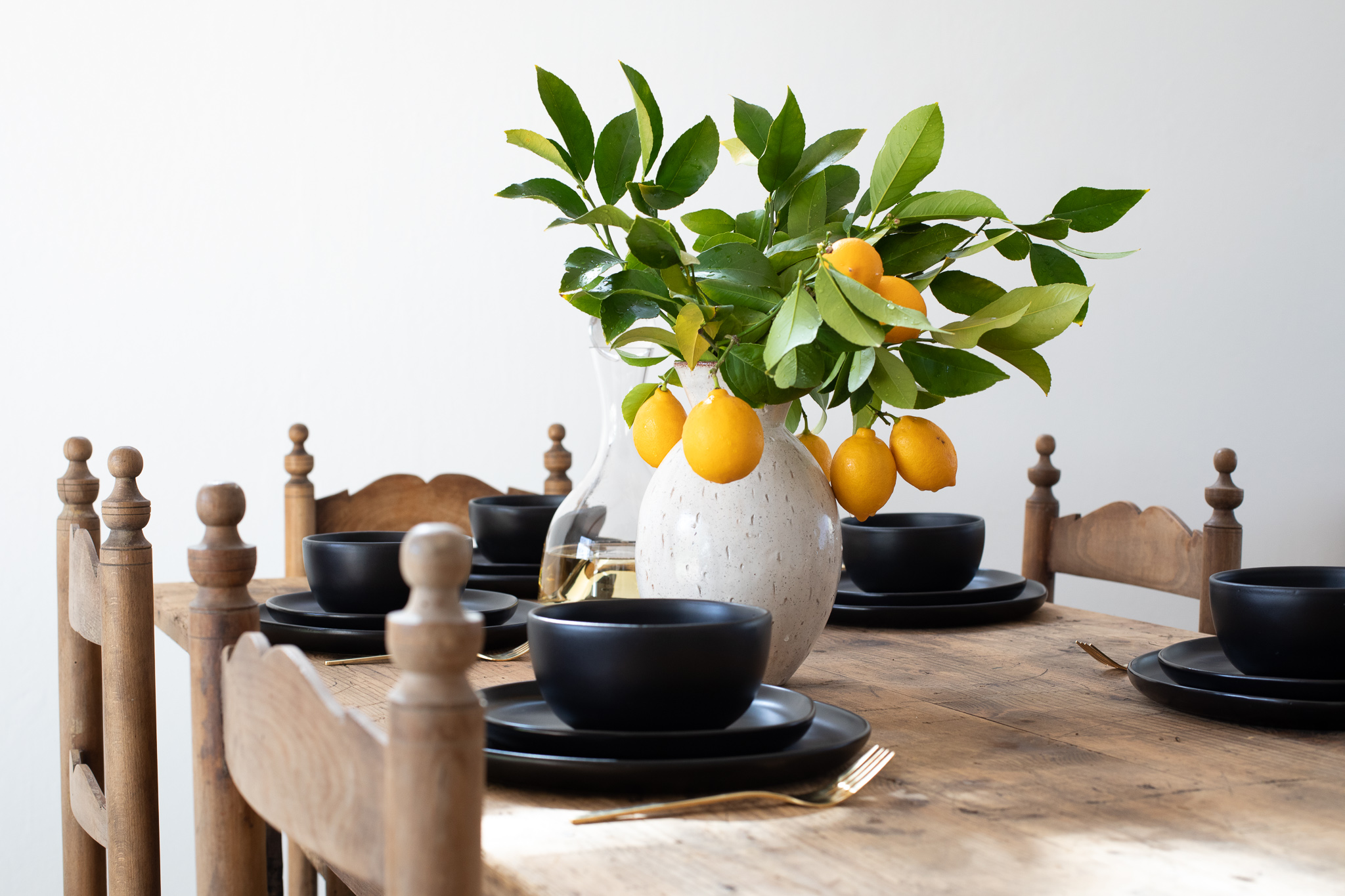 Over the last two Christmases my mom gifted me the full set of these organic shaped black dishes from the Magnolia line at Target. They're not available online to ship, but I see these at our local target all the time so check yours! I appreciate they are beautiful but also reasonably priced and therefore not too precious with our kids. If one breaks it won't cost a fortune to replace.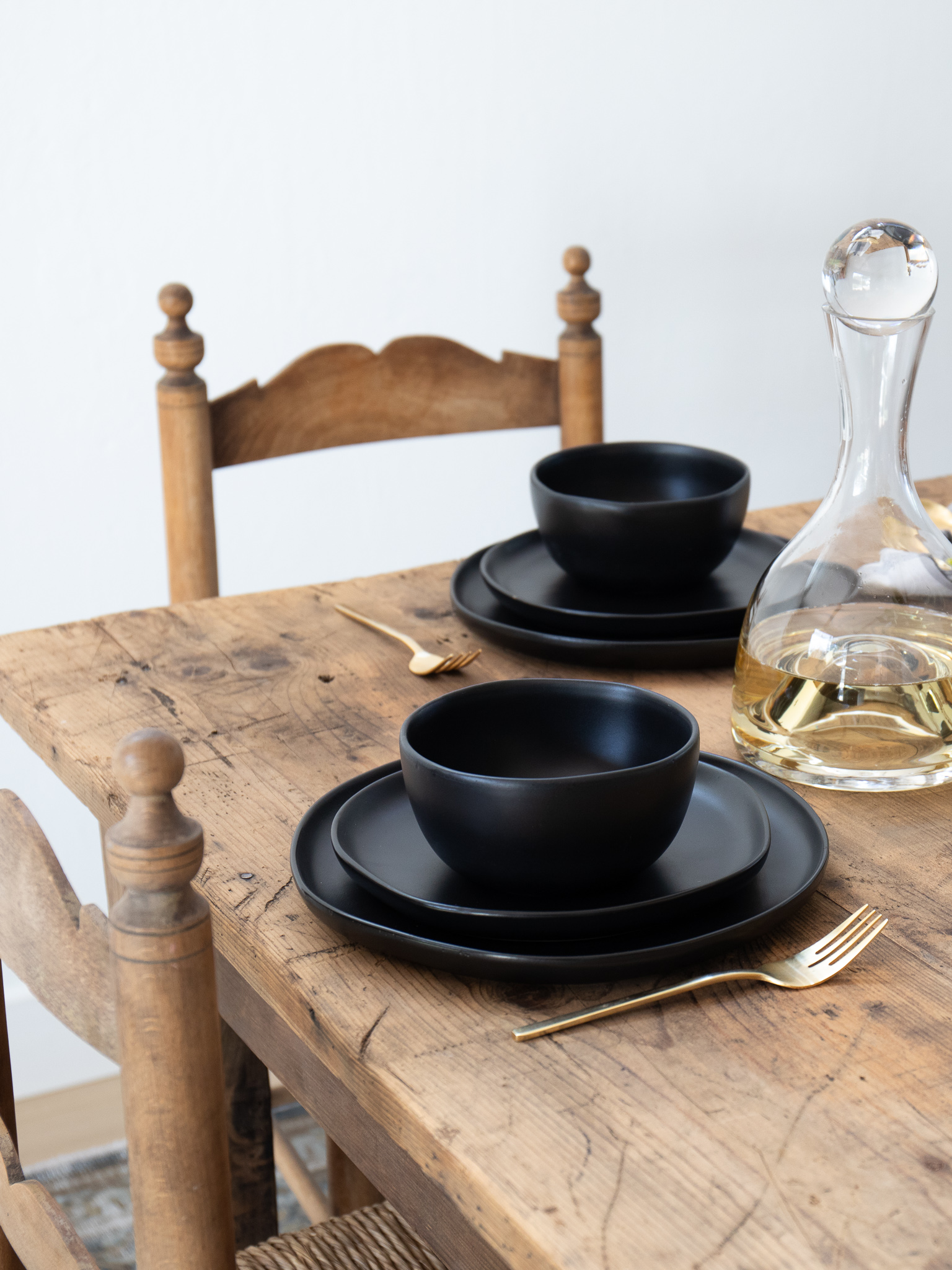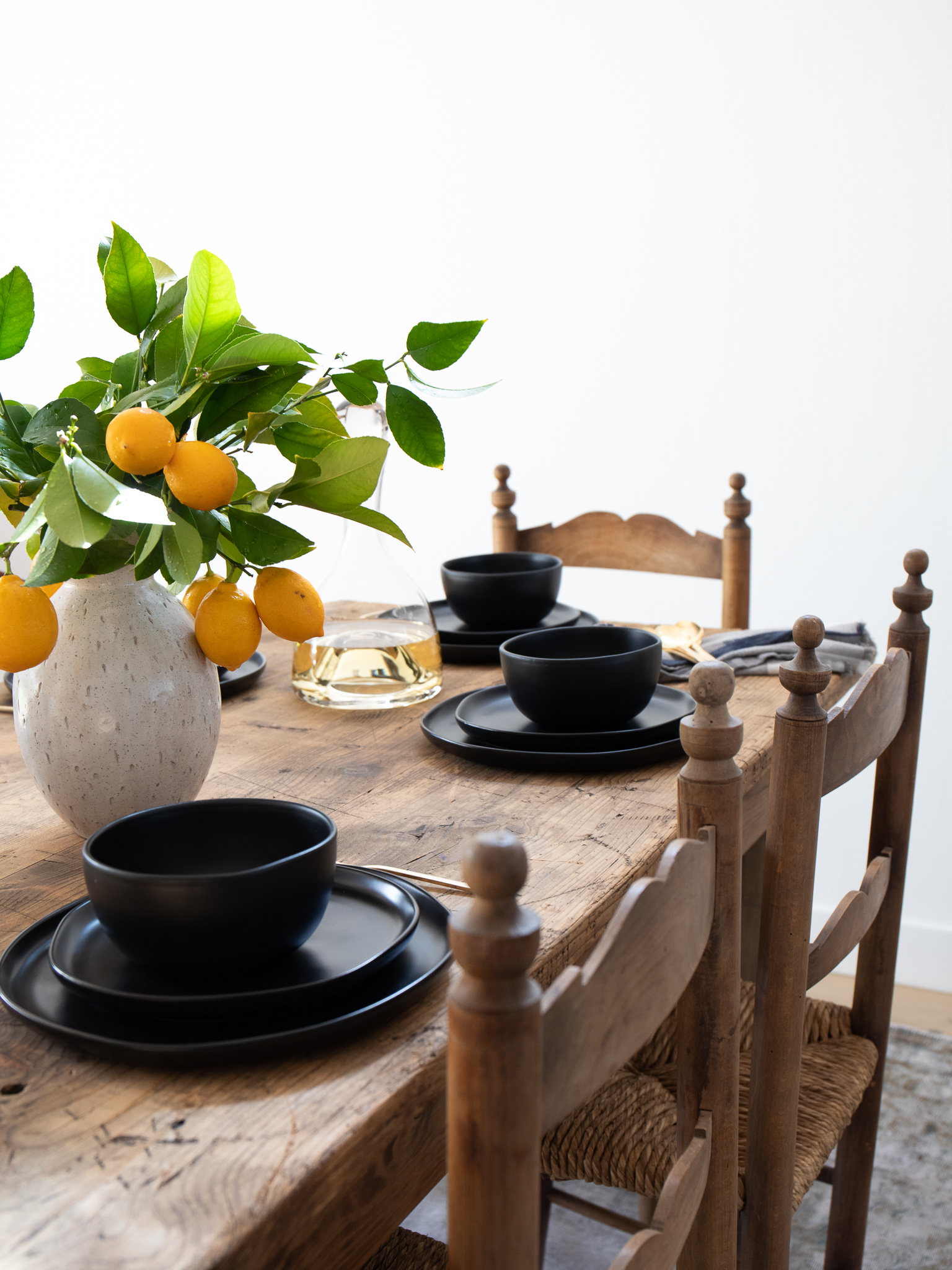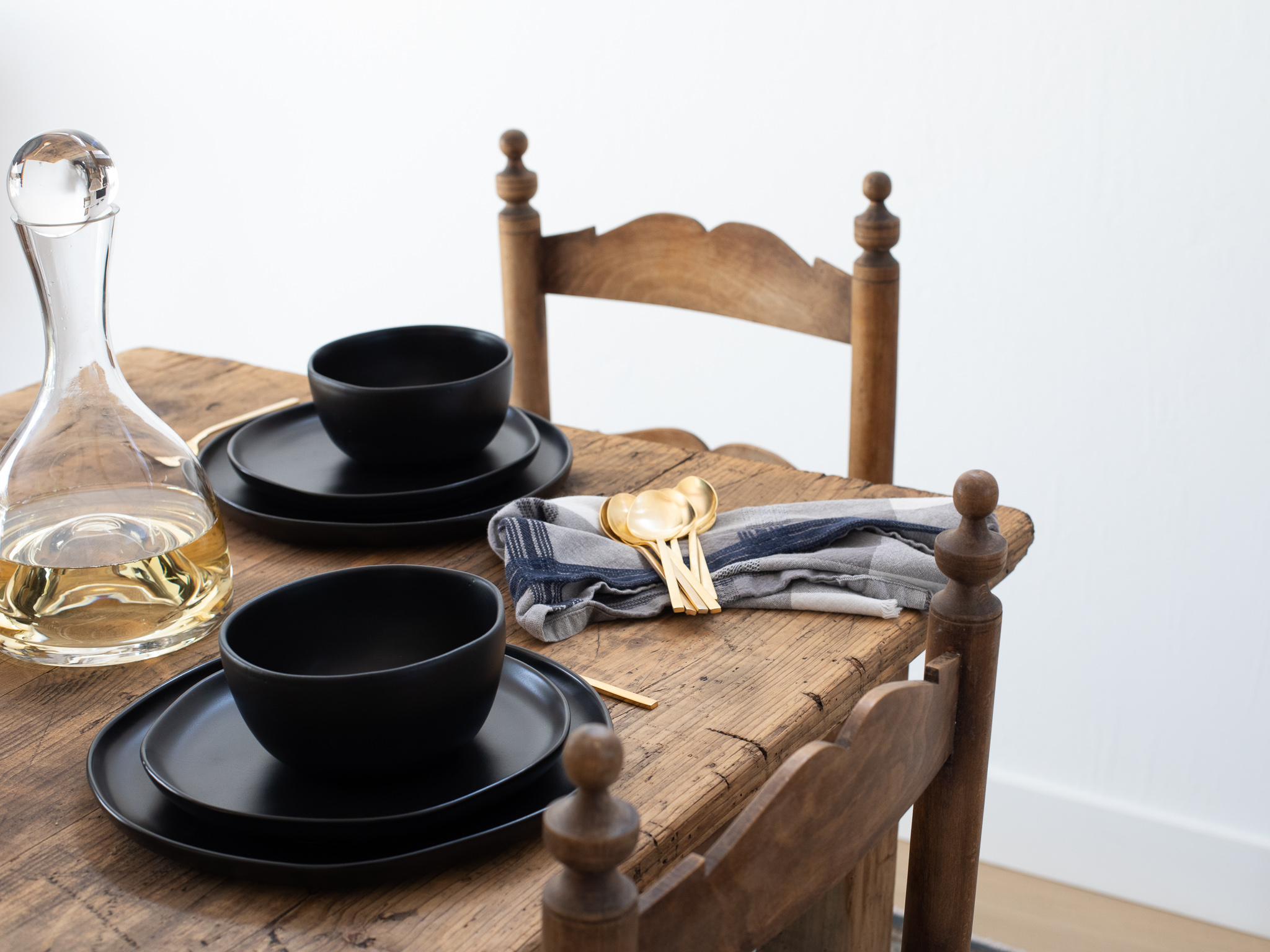 Here are pretty dishes and spaces I'm ogling over at right now, dishes so pretty they're worth showing off!
I was totally inspired by my friend Brett's Outer Sunset project reveal! If you're looking for something similar, this white set from Anthropologie is a great choice. The organic shape is just right, and who says you need a full set? The bowls are pretty enough on their own to be used as trays or catch-alls peppered around your house.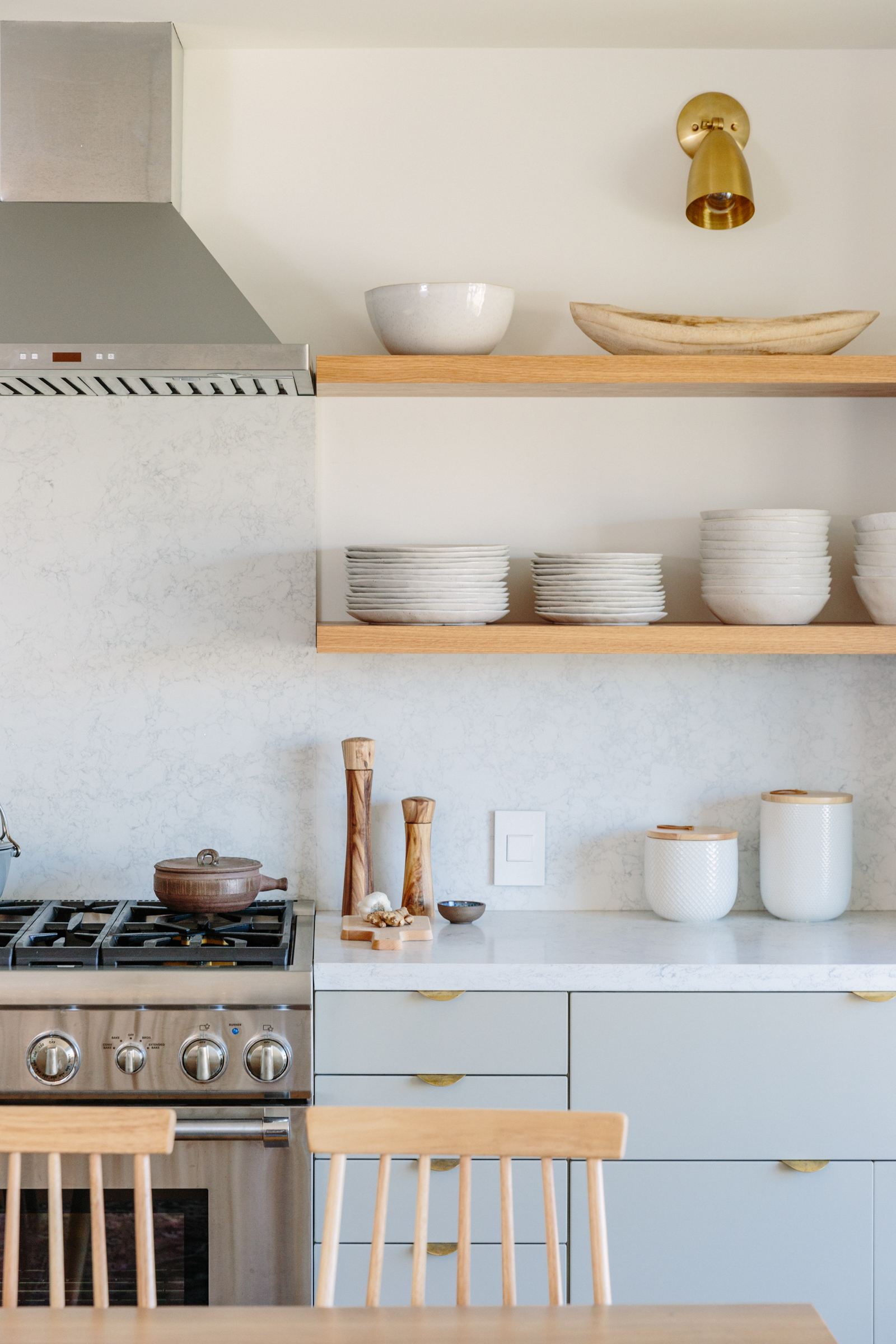 I love these Year & Day plates especially the milky white color. The plates & bowls look exquisite in Mandy Moore's house (designed by Sarah Sherman Samuel.) Year & Day plates have really clean lines and are so universal, plus the matte glaze is trending right now, and for good reason!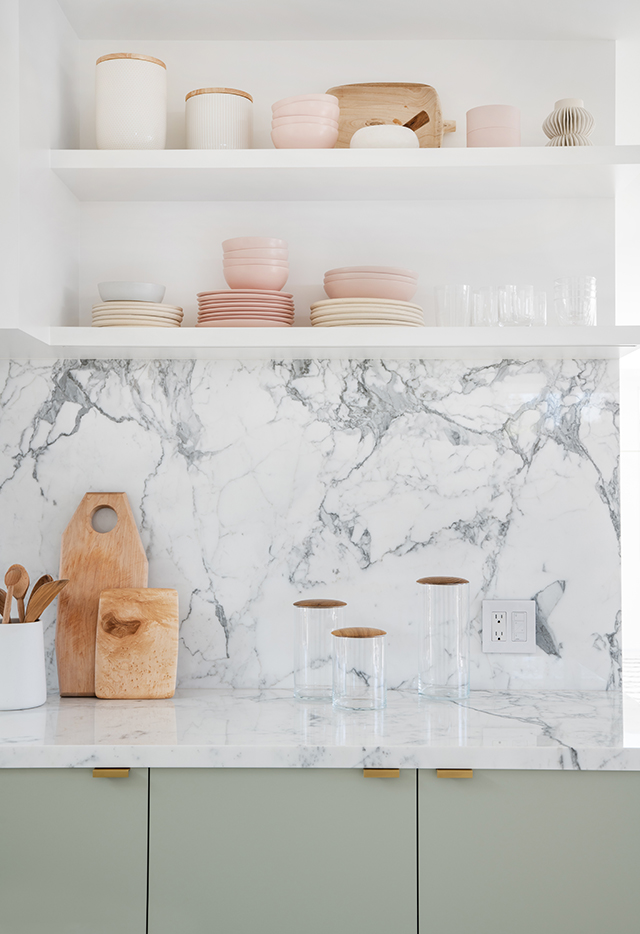 I'm kicking myself in hindsight for not registering for Heath Ceramics dinnerware for our wedding. Maybe one day I'll go all-out and invest in a full set! Thea Home used Heath below in this beautiful kitchen.
Did you know you can find ceramicists on Etsy that make stunning dinnerware in small batches?  I've had Blanc Pottery saved to my favorites for a while. This set above is the Black & White plate set, and another personal favorite is the speckled dinnerware. Handmade dinnerware would certainly be something special you'd have to showcase somehow!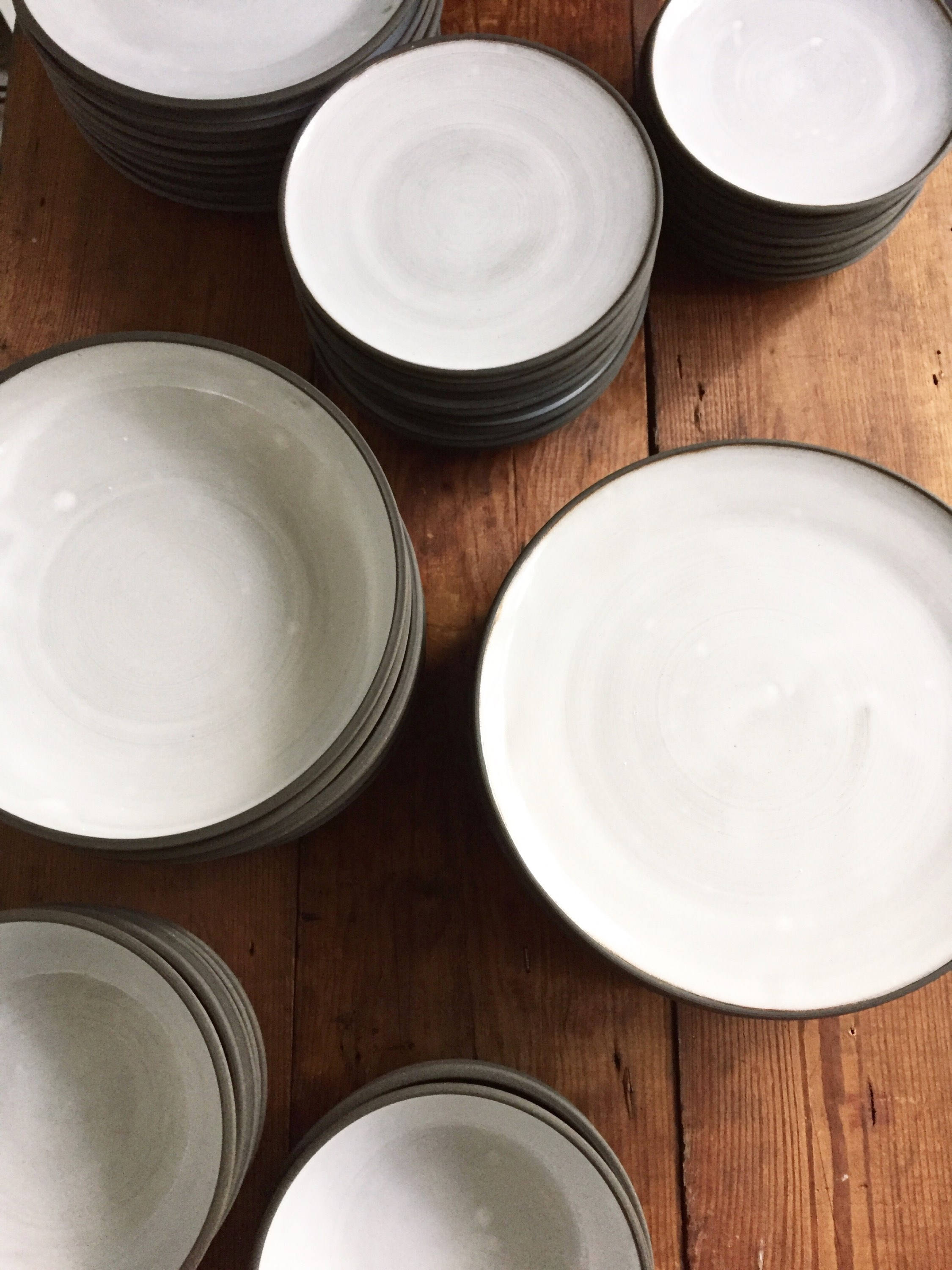 From Target to handmade, there's certainly options for everyone to pursue adding more beauty to the more functional aspects of our homes. Dinnerware is an easy place to start, don't you think?