When I posted my favorite indoor trees a couple of weeks ago, many of you reached out and asked where I source large indoor planters. It's often pretty easy to find unusual or funky indoor pots for smaller plants, but I've really had to scour the internet for larger indoor planters that still feel, well, pretty. And as a self-professed obsessive plant mama, I only want the most stylish outwear for my growing babies. They deserve it!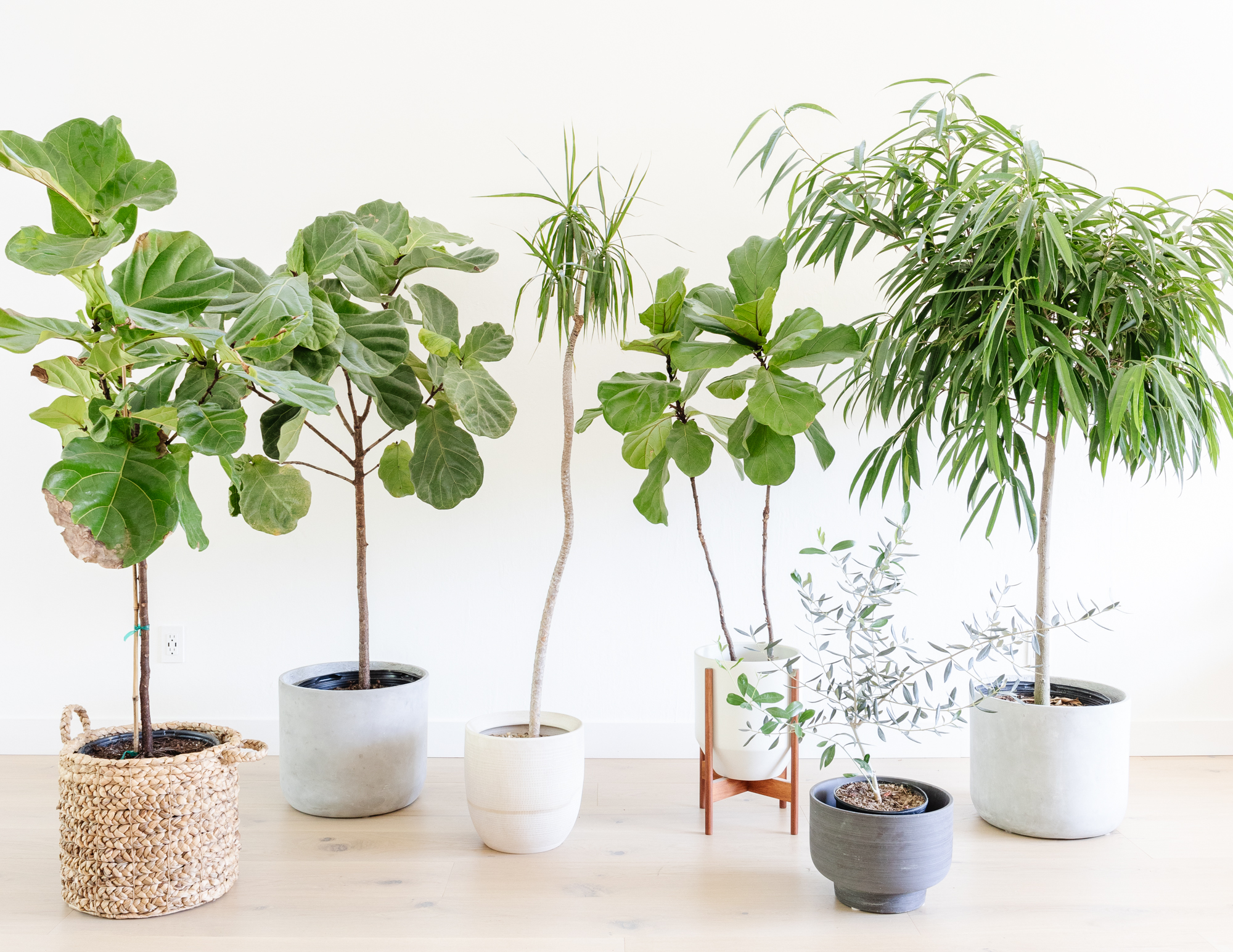 The right plant + planter combo can really transform a space. So today, I'm giving up the goods and rounding up some of my favorite large and in charge planters. 
My hack for happy plants
I often find that bigger planters don't have a drainage hole. So instead of repotting my tree directly into the planter—running the risk of root rot—I keep it in the plastic planter, which has multiple drainage holes. Then I use the more decorative planter as a cachepot. This little hack also means that you can easily size up on your plastic planter over time as your tree grows. 
Just make sure you line the bottom of your large planter with a plastic tray to catch any water overflow! 
Large Basket Indoor Planters
First up: the humble basket. There's nothing like the texture of a good weave, and I love the way it brings a little organic flavor to a room.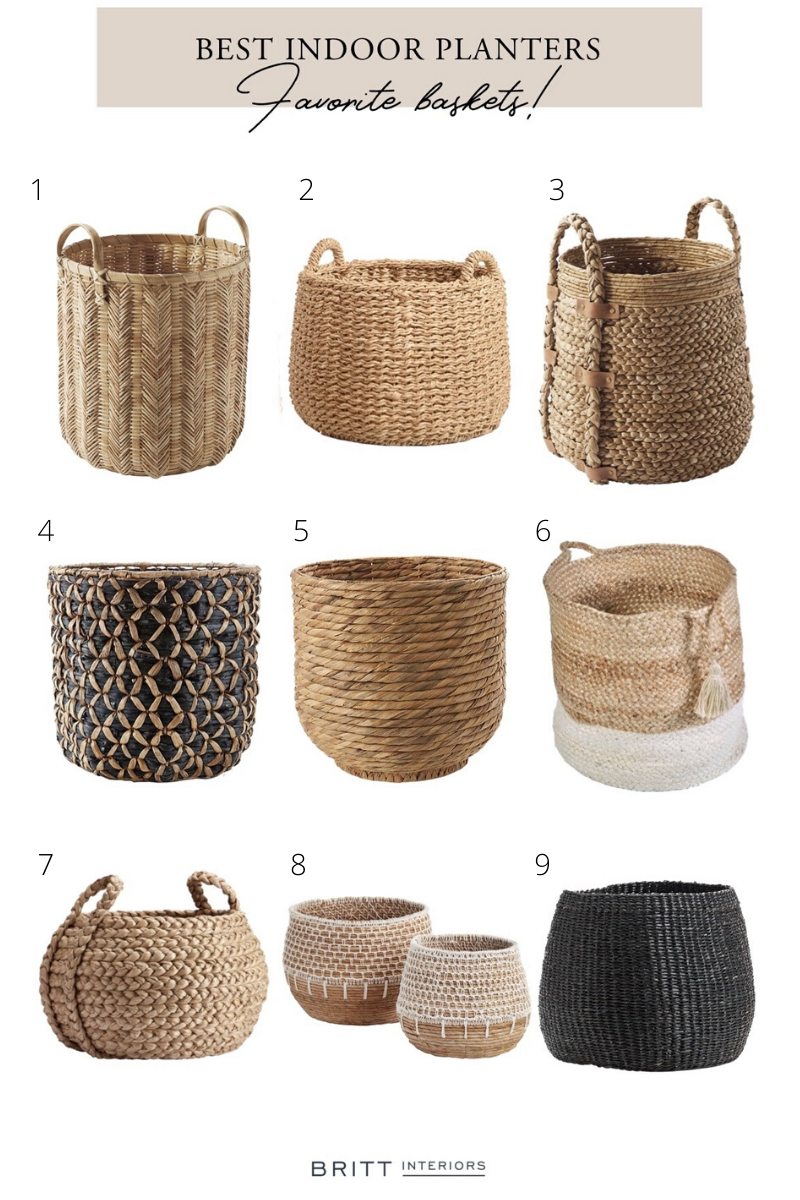 one
//
two
//
three
//
four
//
five
//
six
//
seven
//
eight
//
nine
Large Indoor Planters (15-18"+)
Up next, indoor planters in the 15-18 inch range. Number three is actually a Target find that's so nice I bought it twice. It's currently housing my new Ficus Alii and one of my Fiddles.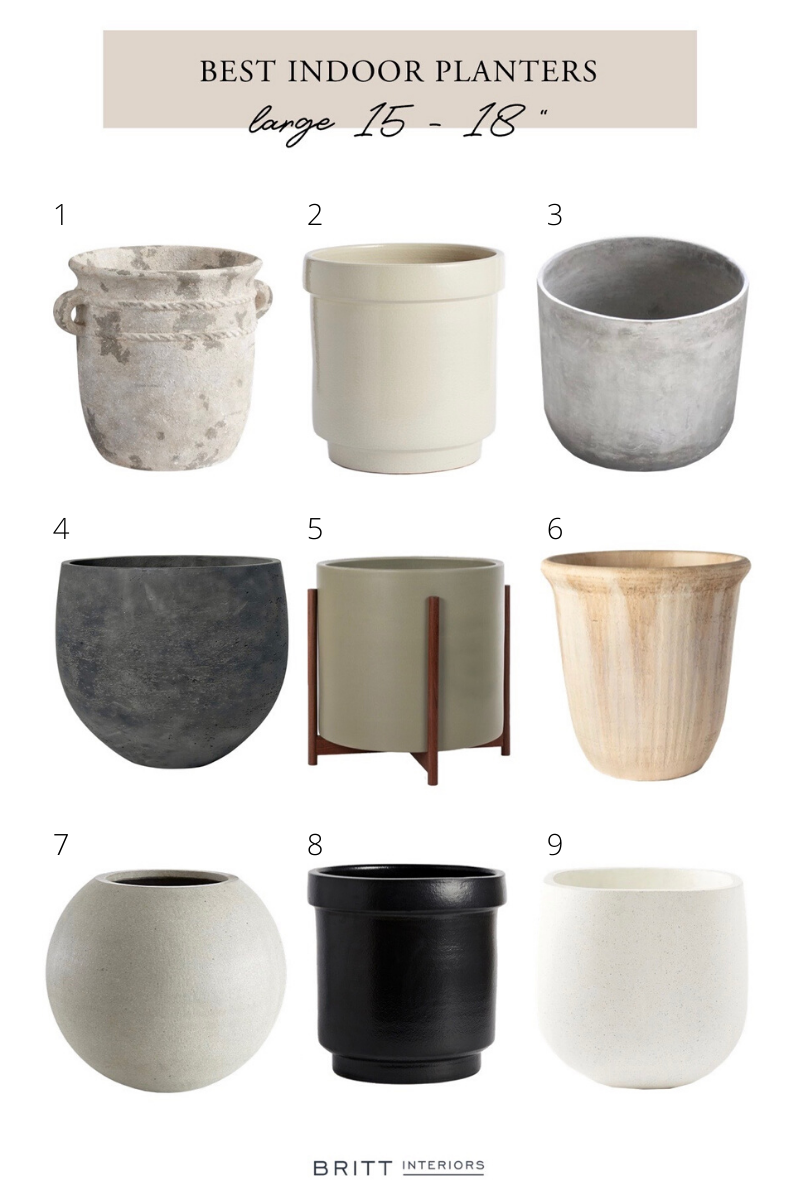 one
//
two
//
three
//
four
//
five
//
six
//
seven
//
eight
//
nine
Extra Large Indoor Planters (18″+)
I'm all about extra large foliage, especially if you're blessed with heigh ceilings. And extra large trees require planters with a larger footprint.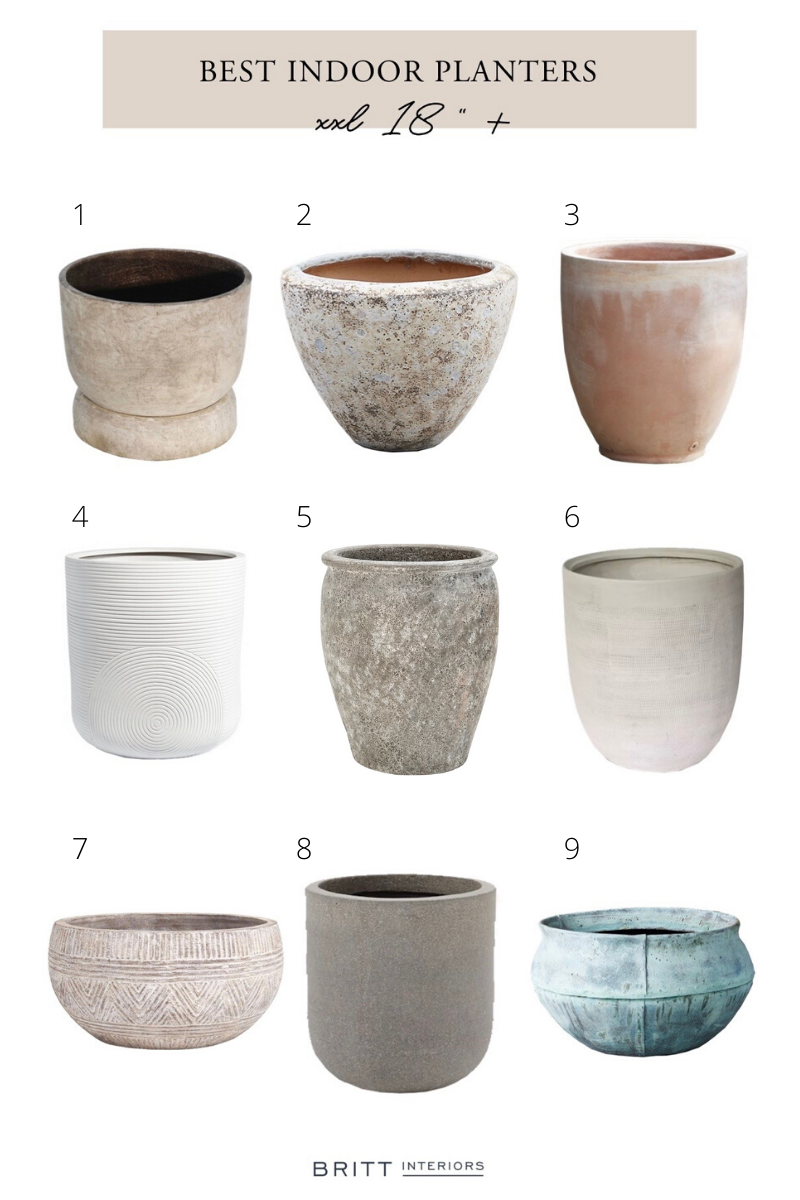 one
//
two
//
three
//
four
//
five
//
six
//
seven
//
eight
//
nine